permanent make-up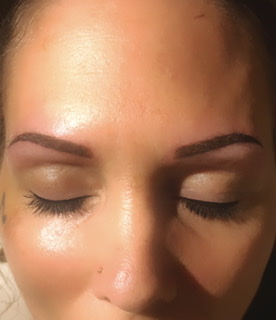 Since 2004 when I started as a Cosmetic Tattoo artist, many things have changed. Not only worldwide, but also in the techniques and styles in (cosmetic) tattooing. Thats how I discovered how to combine the realistic tattooing with the cosmetic tattooing.
Anyhow, this is a technical story so not very interesting. Lets talk about prices. In Ibiza I charge the following exchangings:
* (Powder)Brows - €300
* Eyeliner (below -above) - €150-200
* Lips - €300

Sometimes there is a touch-up needed after one month. This is within the price. This technique will last for many years, dependable on your skin, age and lifestyle. The prices are based on micropigmentation for women. Nowadays I also welcome men who like to enhance their masculinity in a subtle and very natural way (especially eyebrows). Ofcourse I also offer a wide range of improvements for people who are in a transformation. Contact me if your interested or have more questions. Or to make an appointment to discuss some things one on one. I will make time and can offer a lot of privacy to make you feel comfortable.